Biography of Hazrat Zainab Bint Ali رَضِیَ اللہُ تَعَالٰی عَنْہُمَا
Happiness and grief are two such situations at which the true personality of a person can be judged. History always remembers those who have the courage to embrace their death and who know the accomplishment for keeping high the Islamic flag in the abundance of difficulties and grieves. These people have a decisive power of utterance. These are the personalities who have the ability to take the Islam at very high ranks. Among these great people, Hazrat Zainab Bint Ali رَضِیَ اللہُ تَعَالٰی عَنْہُمَا is a most shining pearl. Her name was Zainab. She was the brave woman who saw the incident of Karbala with her eyes and showed her bravery from the field of Karbala to the king of Damascus. After this incident she got the kuniah of Ummul-masaaib. She was the daughter of Hazrat Ali رضی اللہ تعالی عنہ. Her mother was Hazrat Fatima رَضِیَ اللہُ تَعَالٰی عَنْہَا, the princess of all women. Her maternal grandfather was the final Prophet صَلَّی اللہُ تَعَالٰی عَلَیْہِ وَاٰلِہٖ وَسَلَّمَ and her maternal grandmother was the first woman of Islam, Hazrat Khadijah رَضِیَ اللہُ تَعَالٰی عَنْہَا. Some of her titles are: Shareeka tul Hussain, Namoosul Kubra, Naibul Zahra. At the birth of Hazrat Zainab Holy Prophet صَلَّی اللہُ تَعَالٰی عَلَیْہِ وَاٰلِہٖ وَسَلَّمَ was out of city and he صَلَّی اللہُ تَعَالٰی عَلَیْہِ وَاٰلِہٖ وَسَلَّمَ came back after three days from her birth. He صَلَّی اللہُ تَعَالٰی عَلَیْہِ وَاٰلِہٖ وَسَلَّمَ went to the house of Hazrat Fatima رَضِیَ اللہُ تَعَالٰی عَنْہَا at his arrival in the city, he took Hazrat Zainab رَضِیَ اللہُ تَعَالٰی عَنْہَا and cried for a long period of time then chewed a date and put his saliva in the mouth of child. After that he صَلَّی اللہُ تَعَالٰی عَلَیْہِ وَاٰلِہٖ وَسَلَّمَ suggested her name Zainab and said she resembles with Khadijah. After six years this little girl lost her beloved maternal grandfather and after a very little time she lost her mother as well.
What a graceful luck of Hazrat Zainab is that she got the blessings of her grandfather, and her mother was Fatima رَضِیَ اللہُ تَعَالٰی عَنْہَا who teaches her the good lessons of life. After death of Hazrat Fatima رَضِیَ اللہُ تَعَالٰی عَنْہَا, Hazrat Ali رضی اللہ تعالی عنہ took the responsibility of upbringing of his children and it was the highness of their luck that Hazrat Ali رضی اللہ تعالی عنہ was giving them the teachings of lessons of Islam who was the door of knowledge and who got knowledge from the beloved Rasool صَلَّی اللہُ تَعَالٰی عَلَیْہِ وَاٰلِہٖ وَسَلَّمَ.  Hazrat Zainab رَضِیَ اللہُ تَعَالٰی عَنْہَا learn the teachings of her father and resembled with her mother in piety, intellect and insight, truthfulness, modesty and shyness, worships and getting up at nights for worship. She had long height having dignity on her face like her grandfather; her manners had a grace like her father. The historians agree at the fact that no other woman of Quraish or Banu Hashim was equal to her in knowledge. Hazrat Ali رضی اللہ تعالی عنہ was matchless speaker of Islam even Holy Prophet صَلَّی اللہُ تَعَالٰی عَلَیْہِ وَاٰلِہٖ وَسَلَّمَ praised him. Hazrat Zainab رَضِیَ اللہُ تَعَالٰی عَنْہَا resembled him in this quality.
She was got married with Hazrat Abdullah bin Jaffar رضی اللہ تعالی عنہ who was brought up by Holy Prophet صَلَّی اللہُ تَعَالٰی عَلَیْہِ وَاٰلِہٖ وَسَلَّمَ after death of his father. Hazrat Zainab رَضِیَ اللہُ تَعَالٰی عَنْہَا had a graceful married life. She would do her house chores by herself even in the presence of slaves at home. Hazrat Abdullah رضی اللہ تعالی عنہ used to say Zainab رَضِیَ اللہُ تَعَالٰی عَنْہَا is a good house wife. Hazrat Abdullah رضی اللہ تعالی عنہ was a rich and pious man. The abundance of wealth at her husband's house did not affect her manners and she spent her life simply with patience and contentment. Hazrat Zainab رَضِیَ اللہُ تَعَالٰی عَنْہَا stayed in Kufa during the caliphate of Hazrat Ali رضی اللہ تعالی عنہ. The women of Kufa came to her for getting knowledge of Islam and she delivered it to them with honesty and hardworking. She was famous in kufa due to her knowledge and power of speech. She stayed in Kufa till she bear incident of her father's death.
She was the woman who joined the incident of Karbala from start to end. She bore the hardships of separation of her beloved ones during this incident. Her sons, sons of her brothers, their companions, and at the last her beloved brother was killed before her and she bore all these sufferings with patience. She was the woman of Islam who faced the circumstances after the departure of Imam Hussain رضی اللہ تعالی عنہ from this world. She was in those people who were brought in front of cruel Yazeed after Karbala. She delivered a speech before him which turned everybody into tears. After that she was sent to Madina where she told everyone about the incident of Karbala. She went to Syria after one year and died there.
May Allahعَزَّ وَجَلَّ have mercy on her and forgive us for her sake!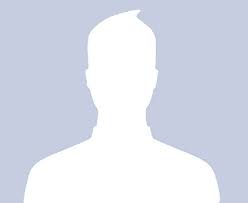 ahsan raza
ماشاء اللہ عزّوجل جزاک اللہ خیرا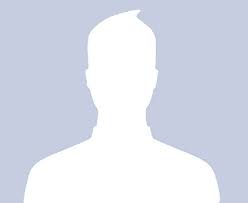 Mrs anis
Very informative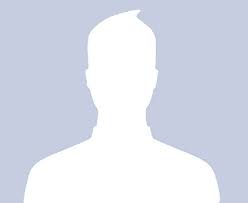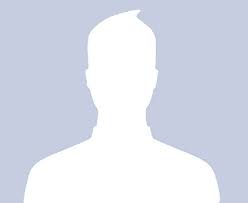 Haider
جزاک اللہ خیرا for this great written.